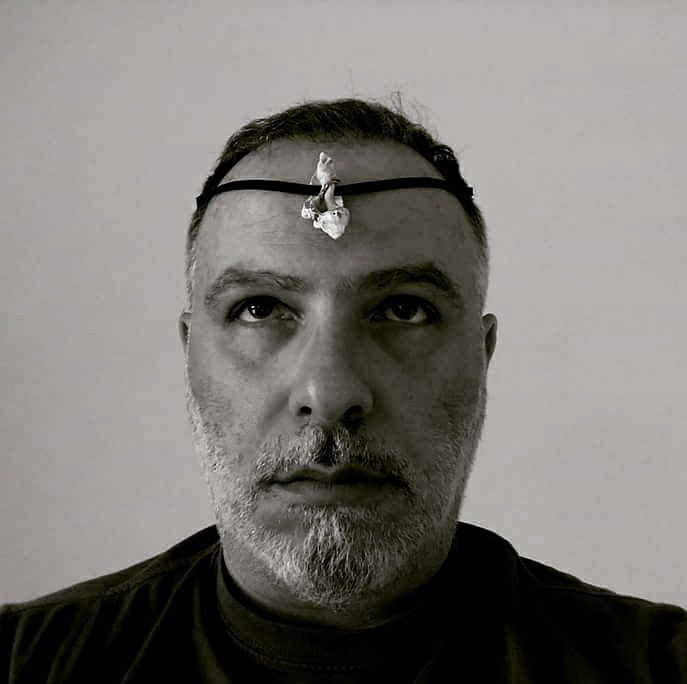 Vassilis Garyfallakis was born in 1966 in Athens, where he lives and works.
He studied economics in Athens University of Economics and Business and has been engaged in art as a self taught painter since 2010.
He has attended sculpture and fresco classes in Leonardo da Vinci Art School in Florence.
Solo shows
2014  ARGO Gallery – Athens
2016  ARGO Gallery – Athens
2020  Genesis Gallery – Athens ( with Apostolis Itskoudis and Nikos Kitmeridis)
He has participated in group exhibitions at Ianos Art Gallery, Artzone42 Gallery, Genesis Gallery, Heraklion Museum of Fine Arts, Municipal Gallery of Mykonos, Hospice for Neuro-disability and Michael Cacoyannis Foundation.
In December 2017, he participated in a Renaissance Musical – Theatrical Lactern by the Music Library of Greece "Lilian Voudouri" of the Friends of music Society, at the Athens Concert Hall – Megaron, relative to Leonardo Da Vinci's life under the title "The guard of Gioconda". His participation was in scenography, on stage acting and co – direction.