http://www.kathimerini.gr/945346/article/politismos/eikastika/enas-nayagos-toy-1628-sth-vasilews-kwnstantinoy
A shipwreck victim from 1628 at Vas. Konstantinou str.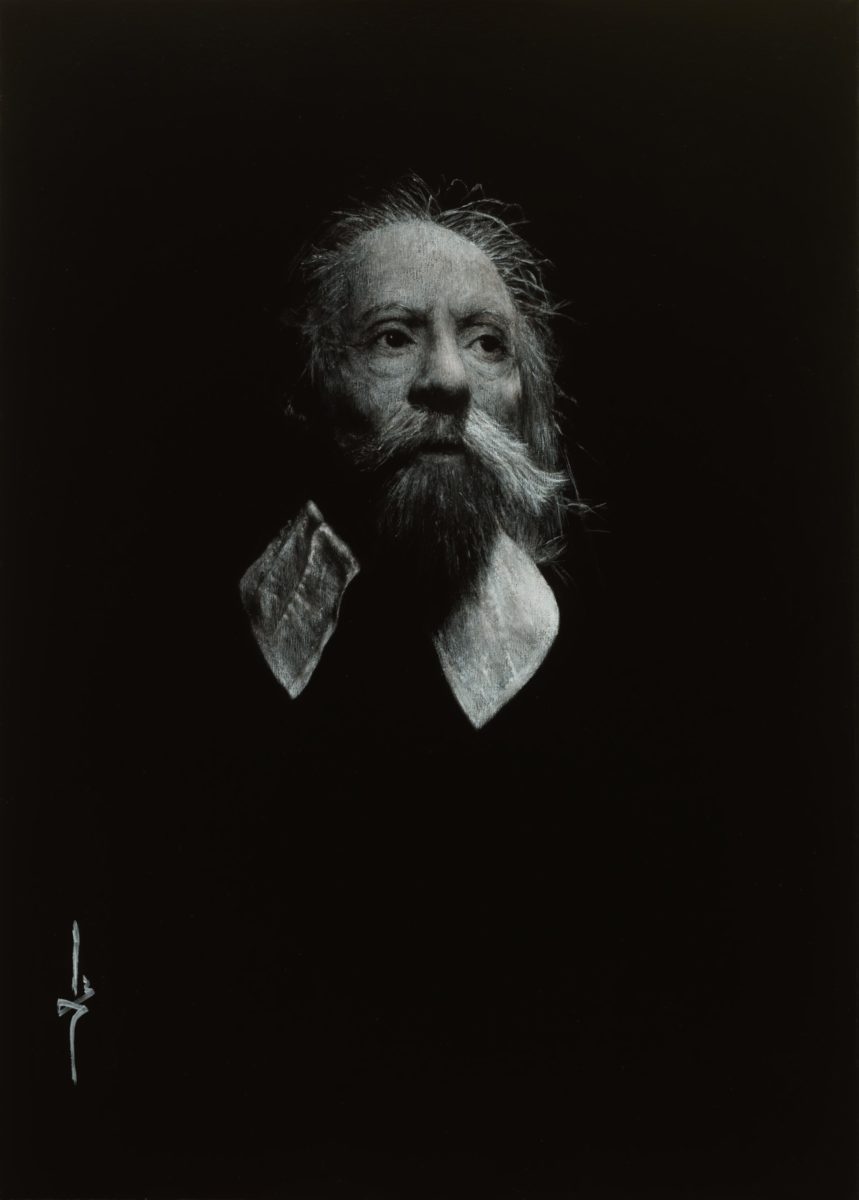 Mareta no'm faces plorar
2017 / 0,70 x 0,50 m. / Acrylics on canvas
A figure of the 17th century, from the European north, a fragment of memory that is being reconstituted, awoke my interest in the group show "Once upon a … dragon" at ArtZone42 Gallery (Vas. Konstantinou 42). It was like suspended animation. An unidentified head that was washed out on the Baltic shores or appeared suddenly in a dream. I stood in front of this work by Vassilis Garyfallakis, among several other good works, but I was hypnotized by the history of this figure.
It was like a forgotten song on the cold seabed and not by chance, Vasilis Garyfallakis, a creator who loves strange stories and the music of the Renaissance and the Baroque, told me that the title of the work ("Mareta no'm faces plorar") is a lullaby of an unknown composer from the 1700s. I looked again at this figure, engulfed in black, and I learned that this portrait is based on the facial reconstruction of a victim from the shipwreck of the Royal Swedish ship "Vasa", which sank on her maiden voyage (to join the war against the Polish–Lithuanian Commonwealth).
The ship remained a ghost until it was recovered in 1961 and its long maintenance, as well as the research around the shipwreck, still intrigues the experts. This particular person's head was reconstructed as a wax work with the known method of reconstructing the skull and features, a pathway that links the coroner's science with art. The wax works that were created are displayed at the Vasa Museum in Stockholm.
I did not expect to find a "Vasa" shipwreck victim from 1628 at Vas. Konstantinou street, resurrected by a Greek artist with an attraction for the difficult and dark stories of the past.
This figure from the Baltic to the Mediterranean haunts the mind.